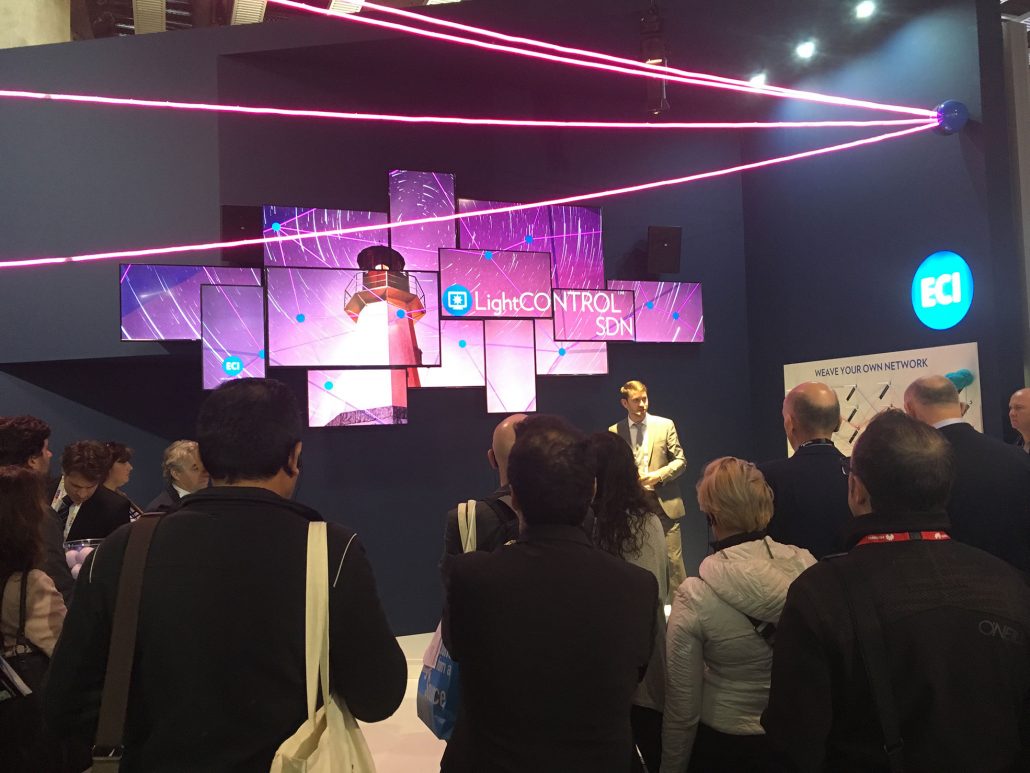 As a network infrastructure company, ECI undertook a new business strategy and decided to partner with mobile brands. To this end, they chose to participate in a mobile exhibition, a venue not usually attended by companies of their kind. Therefore, it would not be immediately clear to their potential audience what they were doing there.
Their first challenge was to explain why they were there. Their second, and more important challenge, was to make it clear that working with them would be a better choice than remaining with some of their global competitors.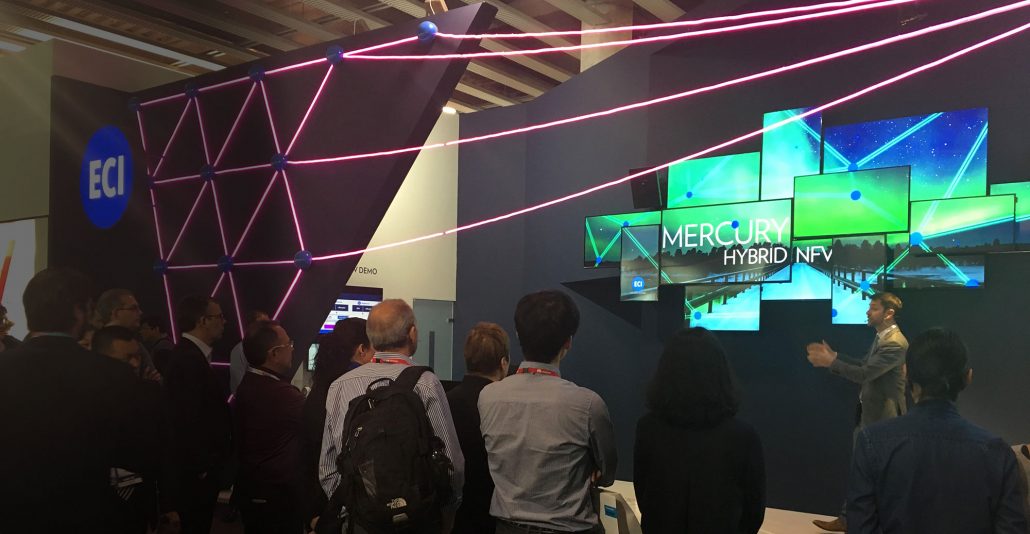 ECI's unique selling point is the elastic network that they offer; they tailor personalized network solutions for each client. To highlight the benefit they provide, we created a show with a live actor who spoke to the audience on a very personal level. We formed a storyline that took the audience step by step through ECI's added value and why partnering with them would be interesting for the client. In an interactive station, we gave the participants the opportunity to characterize the elements they would love in their own network. In this way, they were able to have a first-hand look at what they could achieve. Their interactive session also formed the basis of the initial conversation with ECI marketing staff.