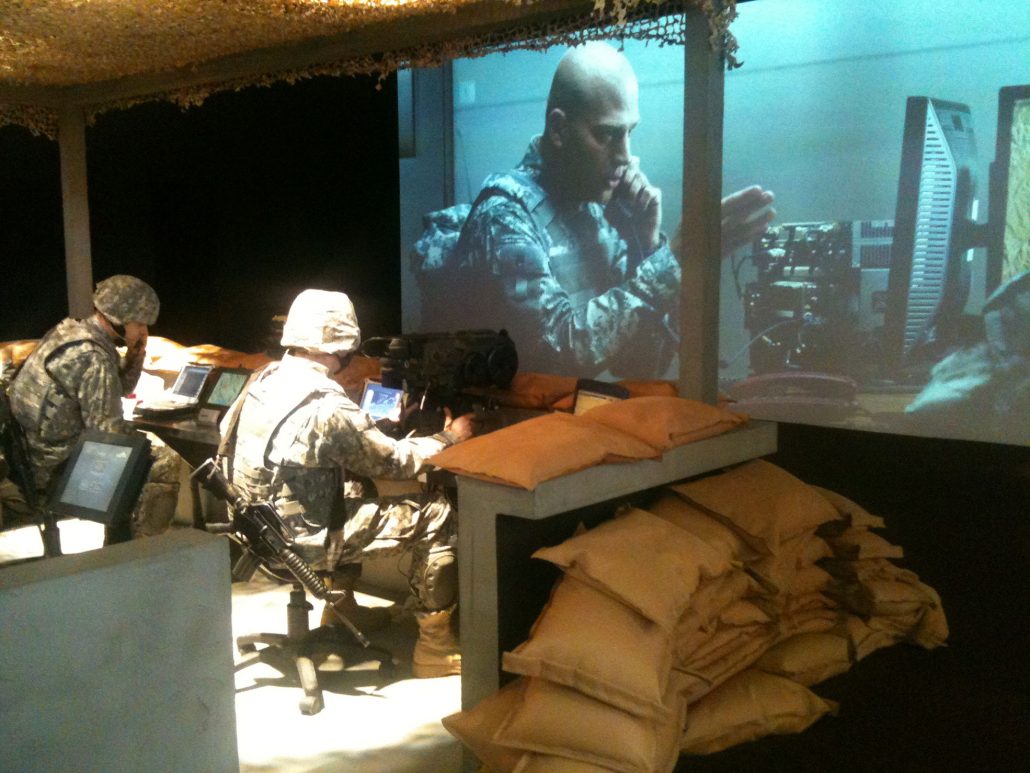 Elbit wished to present 10 different products to their audience. Our challenge was to deliver a unified message during the show, that would be clear to the viewer. As an experienced company that had shown at many exhibitions, one of their main goals was to create an atmosphere that was very different from their previous shows, in order to keep excitement about their booth high.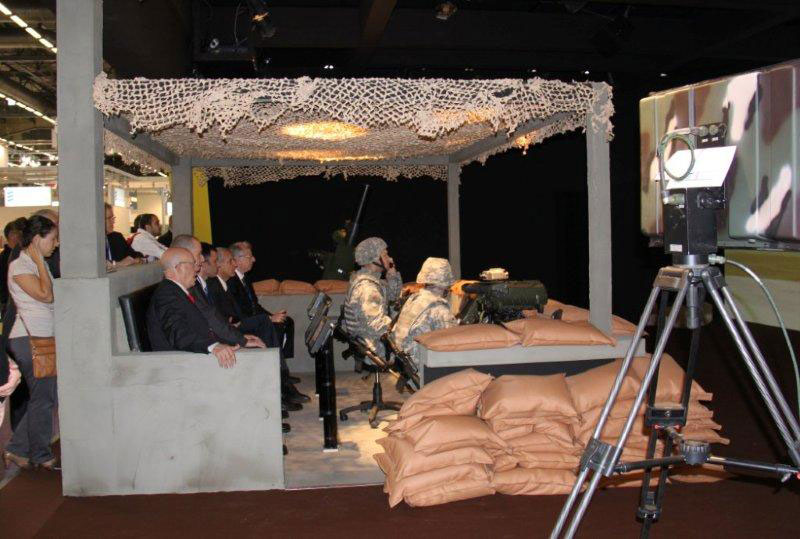 We constructed an authentic observation station in the Elbit booth, and installed Elbit's reconnaissance tools within it. On a large screen in front of the station, we screened soldiers in action to demonstrate the product's actual capabilities and bring the powerful drama of the battlefield and the life-saving benefits of Elbit tools, directly into the room.  We carefully selected battle scenarios which would give space to each of the products we were highlighting. VIP guests and decision makers sat inside the observation station, putting them in the center of the action.
Because it was so "real", the thrilling experience gave audience members a clear and unforgettable demonstration of exactly what the different products could achieve.