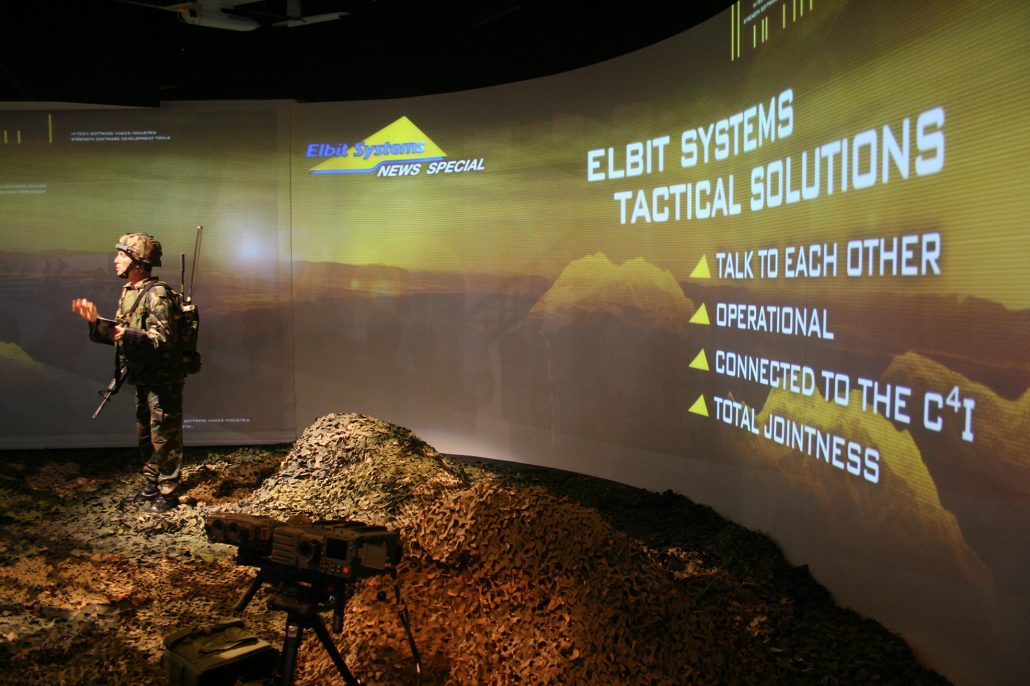 With a bid submitted to the Australian Military for their Digital Army Program, Elbit knew they had one chance to make a strong first impression. Participating in this exhibition was their best opportunity to stand out from their competitors. In addition to showcasing their products' abilities, they wanted to give the Australian Military confidence in the Elbit brand as strong and able to handle their business, while standing out from their competitors.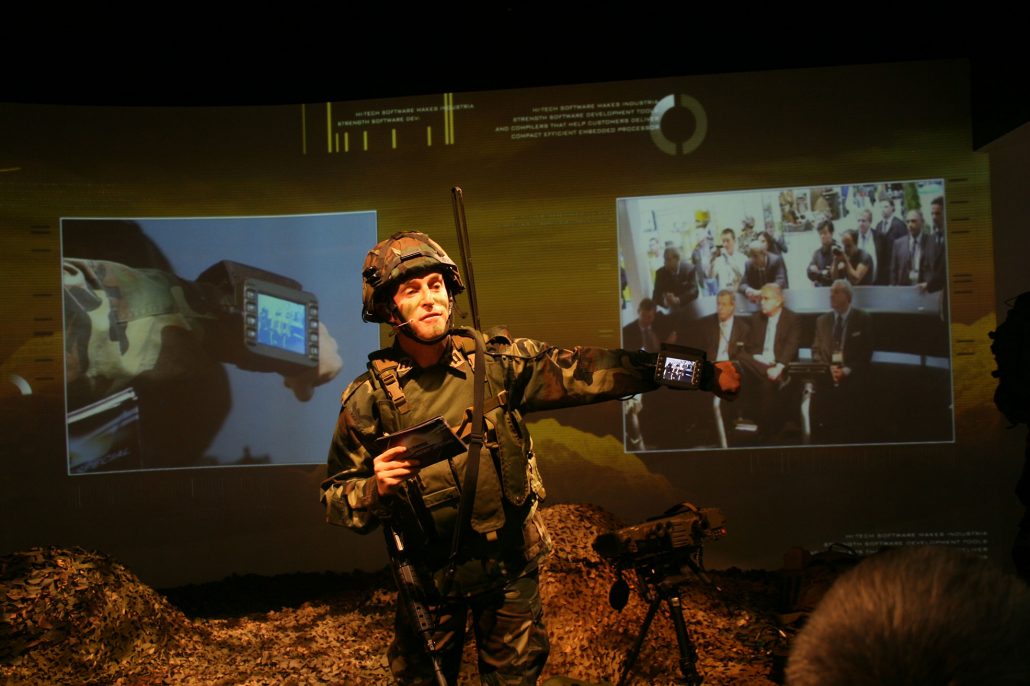 We carefully chose a military scenario that spoke directly to the experience of the Australian army. We wove this scenario into a show that told the "personal story" of a commander (the live actor) and through this, communicated Elbit's capabilities.  His "flashbacks" were shown on screen, each displaying hostile activity that was swiftly and effectively overcome using Elbit's Digital Army Program solutions.
The powerful show conveyed Elbit's image as a serious company that could be trusted; the show's engaging content effectively showcased the excellent product.