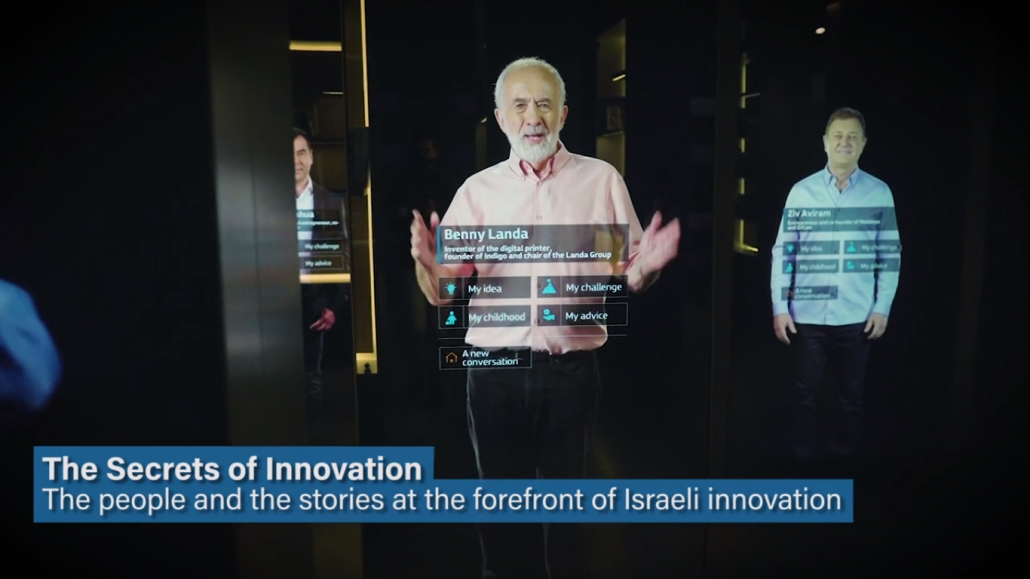 Telemedia was invited by AVS and Thelndustry to lead the content creation aspect of The Innovation Nation Experience, and The Secrets of Innovation Experience at the Peres Center for Peace & Innovation. 
Each of the three experiences we created involved their own challenges. The first being a way to present the entire story of the history of Israeli innovation in a two minute video. It's a very rich and complicated story, and we needed to find a way to make it easy for visitors of the center to understand and follow in a short amount of time. 
For the interactive elements of this experience, the challenge was to find a way to make the children who visited the center explore the space and engage with the different elements within the exhibits. All the while educating them on Israeli innovations, and the educational values that stand behind it.
The first experience we created content for was "The Innovation Nation". Projected on a 12m long wall, we created a video, led by a leading Israeli actress, which tells the story of innovation throughout Israel's history. 
The second experience is "The Secrets of Innovation" where you feel as though you're meeting these outstanding Israeli innovators and entrepreneurs for a face to face meeting. With full body length screens, and an interactive experience, you are able to "ask" and hear from a long list of Israeli innovators. 
Another aspect to this experience was something more interactive and hands on for the children who visited. We created interactive tables that are triggered when an element is placed on top of the table, revealing a game which involves using the entire space. The children are tasked with looking for information at the interactive timeline, or from the other exhibits located around the room.