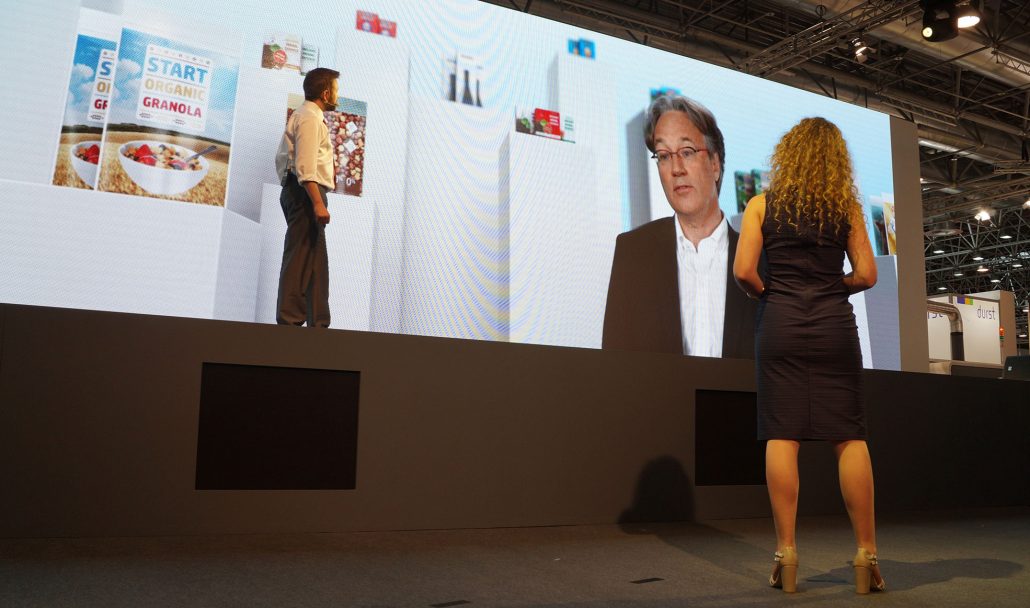 HP was planning another revolution:  they wished to bring digital printing to the packaging industry.
The company's goal was to create a need for their product from the brands themselves. Although not their "natural" audience, brands could demand the product from their printing service. At the same time, HP wished to let converters in on the opportunity.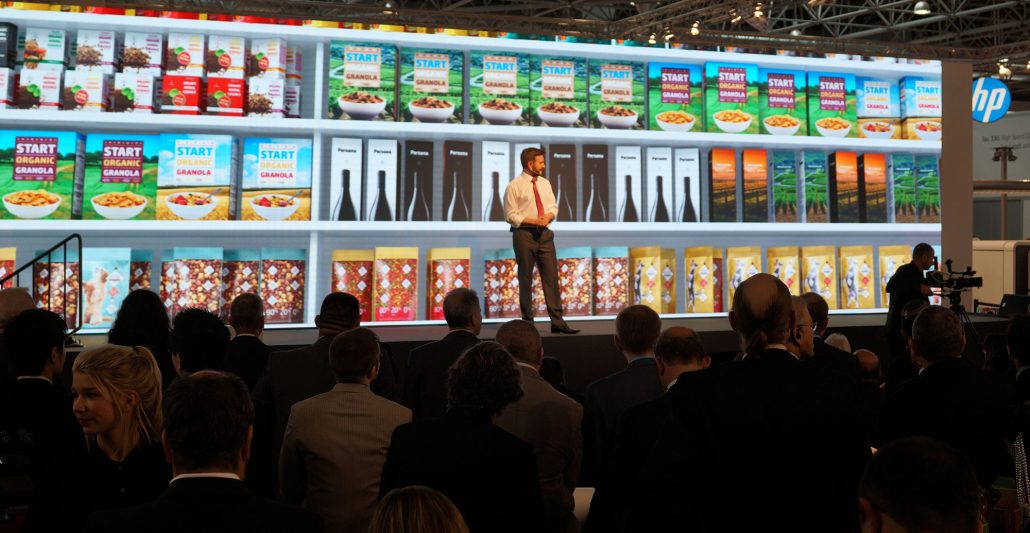 We created a live-action, multimedia extravaganza that spoke directly to our target audience. With two live actors, we staged a dialogue between a brand manager and an HP representative, allowing the brand manager to ask the questions the audience would have wanted to ask. Backed by breathtaking multimedia, similarly on message, the show also conveyed the huge market opportunity this product afforded converters. The product was brought to life and the audience could to "talk to" HP and "see" the benefits of their product in a powerful way.