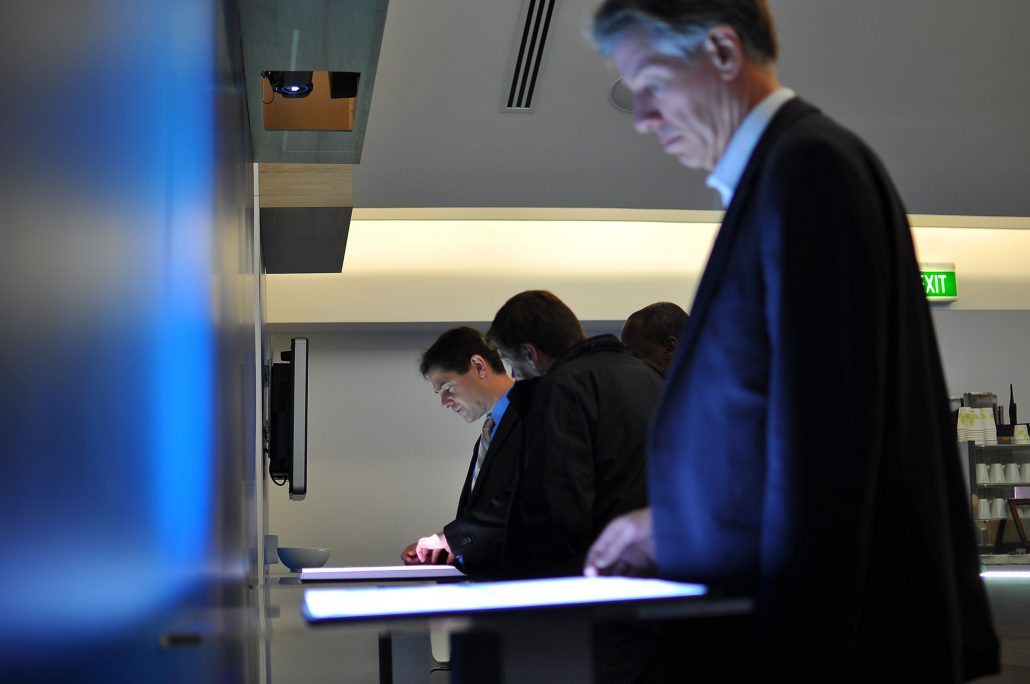 Teva wished to deliver scientific content regarding Azilect, their Parkinson's treatment. They wanted to present this material in a way that was interesting and engaging, without compromising on the high-level professional content.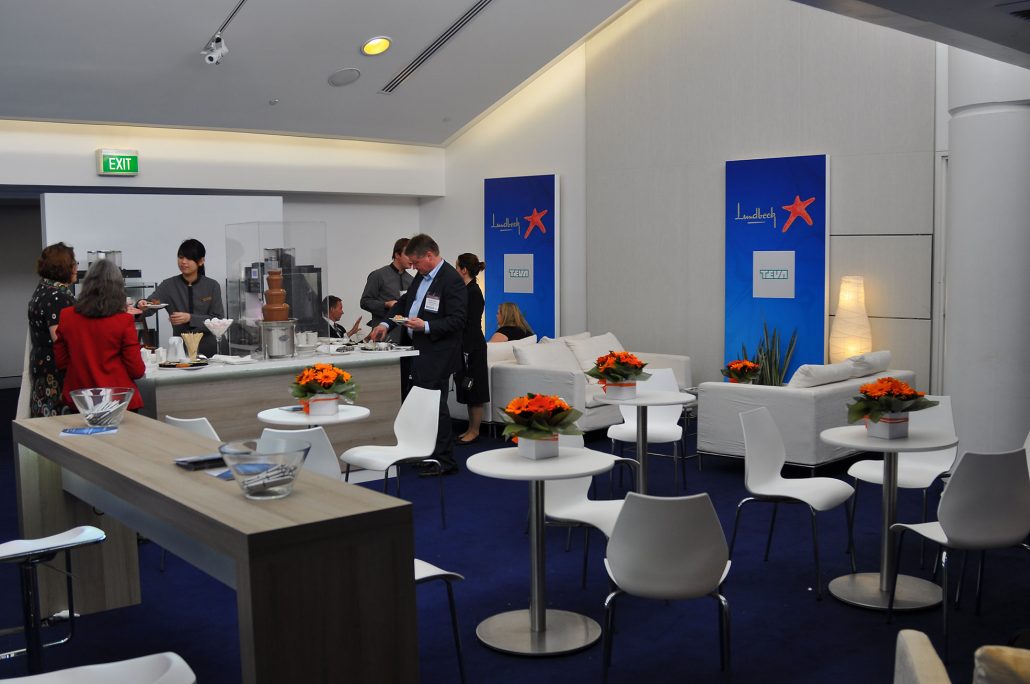 How could we demonstrate high level scientific professionalism, while simultaneously making the experience magical and engaging? We installed 2 interactive stations that displayed the information in the format of a "magic" book: choosing the serious format of a book and bringing it to life with our multimedia magic. This interactive, multimedia guide demonstrated the  theory and science behind Teva's  Parkinson's drug, Azilect.  
Combining printed and projected content seamlessly, each page felt genuinely "alive" in a truly magical way.  As the viewer turned each page, the page would come to life automatically with narration and projection completing the graphs, images and illustrations printed on the page. Each page focused on a different topic, making the book at once informative and exciting.