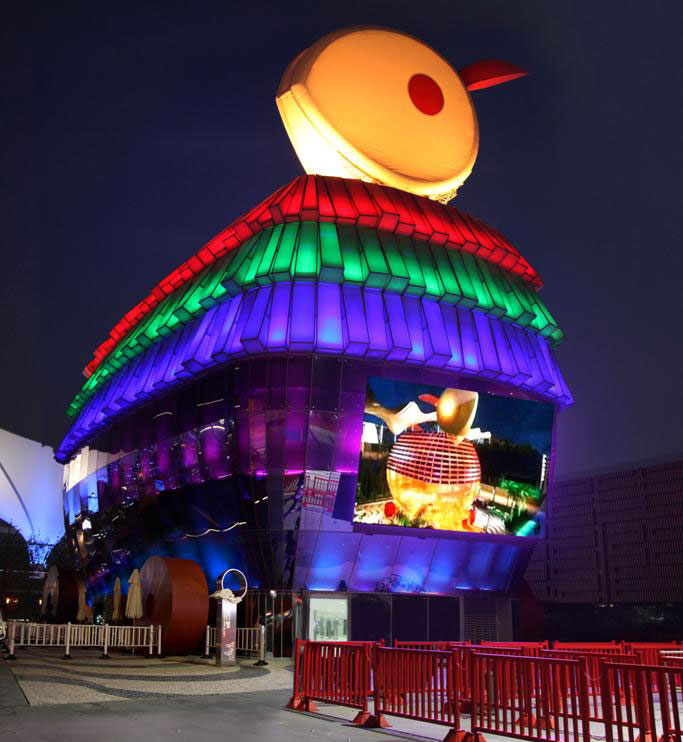 The Macau government sought to strengthen their image as a family destination. Macau, in the minds of many, equals gambling.  Asian tourism was growing faster than anywhere else in the world and China had a growing local middle class keen on enjoying their downtime. The government wanted to take advantage of this opportunity to attract visitors and bolster the local economy. The Macau Pavilion needed to say "family", "culture", and "fun". We were challenged to create an experience no one would forget.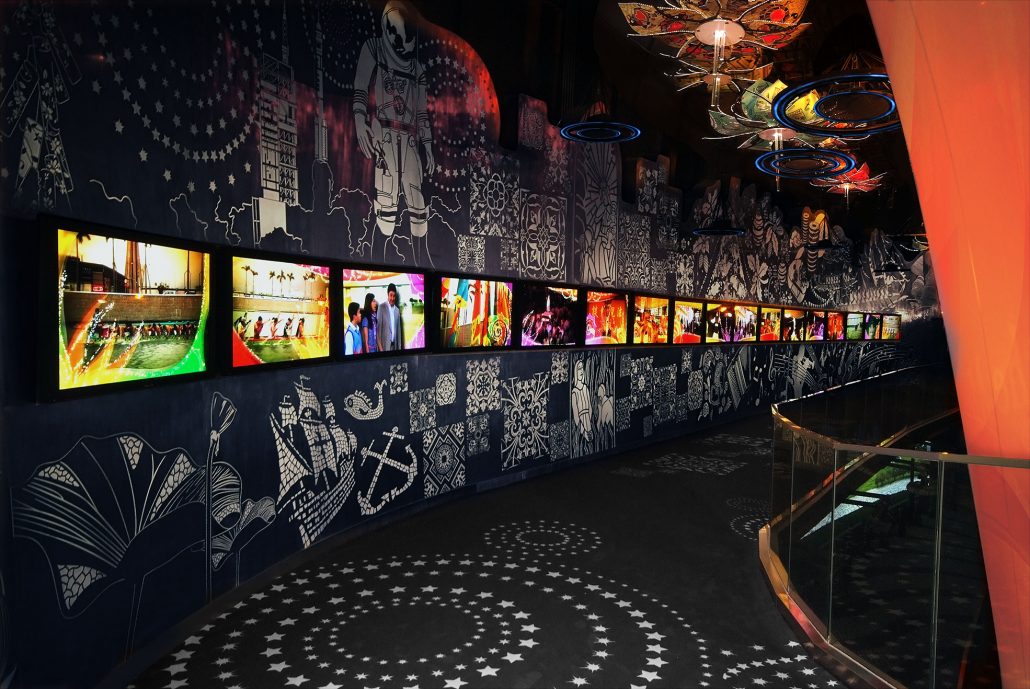 We spoke directly to our primarily Chinese audience – in their language and using local cultural references. We focused on storytelling, following a family on their quest. The pavilion took visitors on a virtual walking tour of Macau. They were physically immersed in a 360 degree experience.
Visitors to the pavilion were entranced from the moment they arrived. A pre-show introduced the "story" of a father gifting his children with a magic rabbit lantern and then seeking it out throughout the island.
Using strategically placed multimedia screens, realistic physical sets and life-like holograms, guests strolled through the island, learning the history, visiting landmarks and enjoying the nightlife.
Incorporating breathtaking photography and well placed mirrors, set pieces and more – the pavilion was unforgettable.